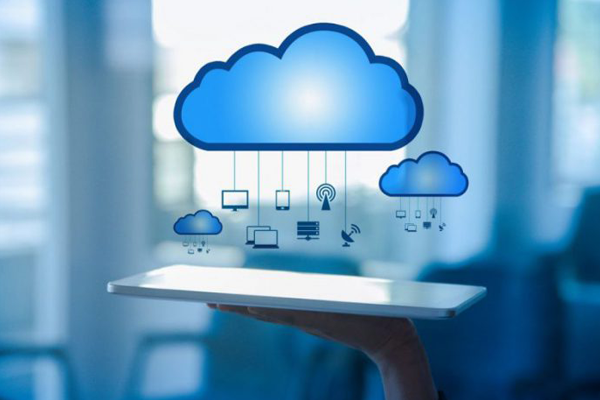 What is Talent Management? You might have heard about the term "Talent Management System." While many people see talent as top performer employees in a company that has high potential, others might think everyone in the industry has got it.
However, as per Chartered Institute of Personnel Development of United Kingdom, Talent Management is systematic identification, retention, development, and deployment of employees who are valuable assets for an organization whether it is because of their high potential or critical role in the company.
Talent Management mostly comes under Human Resource Management departments of the organizations.
However, in some cases, HR departments are hugely transactional rather than being transformational and strategic. Therefore, in these cases, all the business needs of the firm are fulfilled successfully, and there is less focus on the requirements or expectations of their staff people.
These organizations eventually, hire talent management consultants for creating more effective strategies to set the objectives of the business and fulfill the needs of business to boost the productivity in long-term. Talent Management involves employees in making business strategies.
Role of Talent Management in an Organization
It offers motivation to the company's employees.
It renders the employees with a purpose to work towards their organizational goals and stay loyal to the organization.
It helps recruit skilled and talented workforce for the organization.
Talent management helps in generating a brand name for the employer that attracts significant talents that contribute immensely towards the organizational goals.
It helps address expertise and experience of critical and highly specialized employees who play a vital role in the organization and ensure their continuous delivery to fill the gaps for all high-priority business operations.
It ensures that talented people stay longer in an organization. This reduces the grievances and issue related to performance management.
It helps in strategizing the human resources of an organization. Employees are positioned as per their talent and skill sets. i.e., it is ensured that technically fit person is employed for a particular position.
It helps employees by providing the necessary trainings regarding latest technologies and market updates. This way it helps the organization to retain the employees while fulfilling its organizational requirements.
It helps employees to reach individual goals and work towards accomplishing organizational objective improving the overall business performance.
If the employees of an organization work in integrity and take a consistent and systematic approach towards achieving the same goal, the work environment becomes friendly and comfortable. This leads to employee's satisfaction, which in turn leads to client satisfaction because every system is in place.
We all know that some of the leading companies like Microsoft, Google and Apple provide such ideal and robust working environment along with the company culture that most employees in these organizations are loyal to their employer. They do not work there just for money. While they all share the same belief and organizational goals, they work towards achieving significant results. Hence everyone contributes immensely towards attaining the overall success of the business.
Talent Management System
TMS is the technology or software tool used by HR professionals or talent management team to handle employees of an organization as competitive assets. Prominent organizations use Talent Management System (TMS), which is an integrated suite of talent management software, applications, and collaboration tools, etc. It covers four aspects of Talent Management. These are:
Recruitment
Performance Management
Learning and Development, and
Compensation Management
Purpose of Talent Management System
While ERP and conventional HRMS (Human Resource Management System) primarily focus on human administration along with transaction processing including payroll and time management, TMS concentrates on rendering the organization with strategic assistance for achieving organizational objectives, by retaining human capital or talent.
It is a suite of software tools and applications that are designed to enhance the business processes such as recruitment, development, and training, along with talent retention to fulfill the present and future organizational requirements.
Features of Talent Management Software
The different components of Talent Management Software are given below:
Application Tracking System (ATS)/ Recruitment
Talent management software can be paired with ATS that enables recruitment management. ATS is very similar to CRM (Customer Relationship Management), it's just that ATS is designed for recruitment tracking process. There are free open source Application Tracking systems available in the market. It uses resume optimization to filter job applications based on qualifications, skill sets, experience and other criteria. Below are some standard features of ATS
Job search website posting
Managing Job Requisitions
Handling Postings on the website of the company
Customizable Job Applications
Talented Candidate Search
Resume Management
Application Tracking
Email Communication with Candidates using pre-designed templates
Interview Notifications and Alerts
Recruitment Reports
Social Media Publishing
And much more
Orientation for New Hires
It is the onboarding process where new employees get to know about their social as well as performance-based roles regarding their jobs. This is to ensure the quick adjustment of the new recruits in the organization.
Talent Management Software includes the following features that help with orientation:
Portal for New Recruits
Management Tracking Tools
Compliance Tracking
Reporting
Talent Retention
TMS offers various retention-related capabilities that allow the management to identify the skilled workforce and top performers. It renders an organization to look for the best ways to boost loyalty and hence retention rates.
While hiring new talent is crucial for an organization's development, its reorganization and cultivation are equally essential. You can acquire and nurture talent within an organization by offering them personal development tools to advance their careers. Hiring the accomplished employees for the promotional positions within the organization can be motivating and cost-effective at the same time. With the implementation of initiatives and support from the culture of an organization, employees can be retained when they know how they are essential to the company. Higher Retention rates can be achieved by following ways:
Employee Motivation
Internal Job Postings
Compensation
Talent Nurturing/Career Development
Talent Management System comprises of a suite of cloud-based software for the retention of employees of an organization. These include:
Total Reward Software
Compensation Planning Software
Stay Interview Software
Training
Training ensures that the employees of the organization are aware of all the techniques, technologies and latest trends of the marketplace and stay on top of them. Training offers them new opportunities to expand their horizon and prepare them for the additional responsibilities by acquiring new skills.
Talent Management tools help in promoting ongoing pieces of training on every business level. It helps employees to enhance their leadership qualities and move ahead in the organization. It helps align the right person for the apt role.
Performance Management
Performance Management is a dynamic and practical approach to current performance and competency management of an organization. It comprises of goal setting, performance evaluation, learning, and performance enhancement activities.
PM ensures that the individual and corporate goals of an organization are constantly met in an effective way. Below are the benefits offered by Talent Management System regarding Performance Management:
Timely Delivery of operational and strategic objectives
Cost-effectiveness
Improved sales
Transparency in Goal accomplishment process
Motivated Workforce
Enhanced management control
Simplified communication regarding goals setting and accomplishments
Responsive workforce
Why invest in Talent Management?
Here we are offering you some top reasons for why an organization needs to invest in the Talent Management System. The helps the organization to
Attract Talent
Boost the Motivation of the Employees
Improve the employee performance
Retain Talent
Manage Continuity of Critical Roles
Improve Employee engagement
Achieve individual Goals
Achieve required business performance
Business Talent Management Cloud for Mid-Sized Businesses
Many organizations in this modern era have realized the importance of human capital assets. Their managements have understood that the productivity of an organization depends upon the qualifications, skill sets and training levels of its workforce.
That is the reason most organization use Human Capital Management software for leveraging the power of this HRMS solution by Oracle. HCM Cloud Service offers a strategic approach to render your employees with the personalized, social, agile, and advanced learning experience that help to acquire the top talent along with maximized engagements and enhanced performance.
Many organizations use Oracle Fusion HCM for its amazing SaaS features and capabilities. It is a next-generation application that offers HCM, CRM and e-business suite along with world-class features. It can be divided into three categories
Workforce Deployment
Workforce Development, and
Compensation Management
Oracle Taleo Talent Management Business Edition
It is an efficient talent management tool that provides you an edge over the competition in the market and ensures that the employees are aligned to offer maximum productivity. It is a fully scalable tool that streamlines the training and administration process to generate strong workforce for establishing and achieving shared goals.
These days most organization are integrating Taleo with Fusion HCM in most effective ways to minimize the manual efforts that are used for managing and maintaining data.
Oracle Talent Management Cloud helps organizations to grow by offering great work culture. In fact, it renders them with amazing revenues. With the help of Oracle talent management cloud, you can
Attract the top talent and retain it by motivating
Establish individual goals and align them with organizational goal.
Offer learnings/training to employees so that he can work towards accomplishing fruitful outcome and contribute to corporate success.
Design end-to-end talent management strategy that comprises of an integrated suite of all the activities concerning talent.
Improve recruitment reach through social media, referral plans, and other employee engagements.
Benefits of Using Oracle Talent management Cloud for your organization:
Less time to hire top Talent
Cultivate your organization's Talent Pool
Offer modern learning experience to your staff
Modernize Performance Management
Review Progress
Create Effective Employee Career Development Programs
Streamline on-boarding Process
Influence recruitment marketing
And much more!
To Sum Up…
Talent Management is not only a human resource term; it plays a vital role in the business strategies that are designed to manage an organization's most critical assets, its employees. It renders the organization to recruit, manage, retain and develop the top talent in the industry.
That is the main reason why many organizations invest in talent management system and put them in place to efficiently hire and manage their workforce and help them develop their skills in order to retain the excellent employees for the success of the organization.