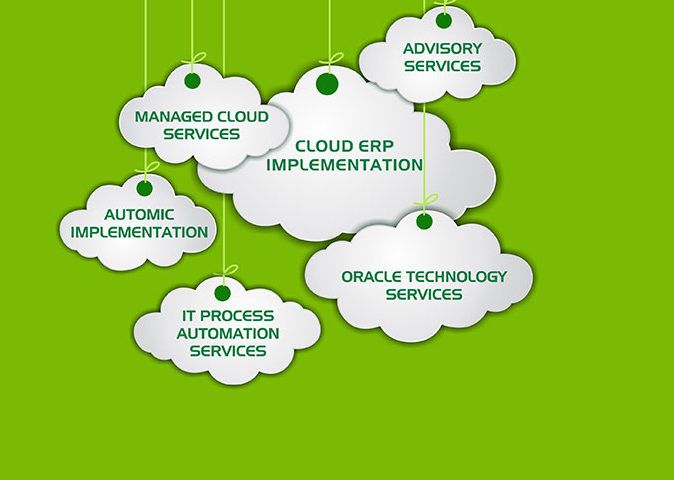 Local servers are a thing of past now. You may want to choose just one backup for emergency rather than having number of servers saving the same data. Cloud computing is the future these days undoubtedly and it is going to change how we do business. It can be compared to a powerhouse meant to run a business efficiently, hence the reason for its popularity.
1. Lesser Issues:
Cloud based computing services may appear complicated to a layman's eye but in reality, it poses meager issues as compared to server based solutions. There are companies whose sole job is to make cloud functional at all times, therefore they run cloud service on its servers dedicated to just this cause.
It is much more trustworthy than a local server.
2. Saving money with Cloud:
If a bug is noticed in a system, be assured that the company maintaining cloud network is looking for its solution. But if it happens to be your remote server than you may like to file a complaint with technical support staff or have an engineer come down to your locale to fix it up.
A normal server owner may let a small issue let go by but these issues snowball into a major breakdown if not fixed in time costing time and money to the company.
In the longer run, cloud based IT solutions helps in saving huge money provided you don't take services of tech support teams to fix issues from time to time.
3. Require Lesser Capital:
One of the most difficult parts to run a startup business is to create a capital to run your business and have your employees paid at the end of the month. Servers will cost fortune to buy, run and maintain and thus adds to the working cost of company.
On the other hand, cloud computing is less expensive than running a server. You only pay for storage required by you per month. It is also less hassle to upgrade your systems with latest software patches as is done automatically by cloud running company. You save money on fancy hardware upgrades and extract purely what you desire.
4. Enhances Team Collaboration:
With help of cloud computing, the team collaboration also increases. In a study it was revealed that seventy nine percent of companies get requests from potential clients to procure more cloud applications to encourage collaboration for want of file sharing. Cloud computing is carving a niche for itself in the business sphere. Cloud computing is meant for file sharing and connectivity. It helps one team to edit files and share them in real time across the globe. The team can operate as one from anywhere in the world.
5. Decrease Carbon Foot printing:
Reducing carbon footprint with cloud computing is as easy as it gets. Cloud computing demands less physical space than installing servers allowing the companies to reduce their data centers or maybe remove them completely.

Fewer servers mean that fewer resources are utilized. Cloud computing offers enhanced ability to share files, fewer requirement of print outs between team members resulting in saving the planet.
6. It's Always On:
With cloud computing you don't have to remember to save an important file on a pen drive as everything is on cloud. Sometimes flash drives don't work properly and emails don't get send timely but with oracle cloud applications, you don't have to worry as your data is accessible all the time round the clock.
7. Perfect Work-Life Balance:
Cloud computing offers a reliable work life balance. Cloud is always on and helps in collaboration. Cloud computing also assists in maintaining a great work-life balance among your employees.
Employees get the freedom to work from anywhere and anytime which allows them to run home to attend to their children or run errands for the house. It allows them to spend quality time with their children while enjoying at a tropical locale yet do their job via cloud computing.
8. Enhanced Security:
Better security being offered by cloud. It provides better security than local severs. You don't have to fret about losing data because of a natural disaster such as earthquake destroying your server rooms. There is far greater flexibility in working via cloud than with physical servers. Safety is one of the biggest advantages which cloud based computing services offer.
You can let go of your worry of a breakdown at your physical server center if you have switched over to cloud based computing. There are various cloud providers who also go a step ahead and create a backup data adding redundancy to the remote servers. Such measures help prevent loss of data at any stage.
Cloud providers offer more security protocols than anyone would probably do on his local server. Such stringent measures make the security air tight and foolproof.
9. Control Over Documents:
Easy control over documents via cloud computing: It is important to maintain document control when you want to run a successful business. You can never know what might just happen to the document if it falls in the wrong hands. Security is important and all employees are sensitized on subject but with paperless document which is being accessed centrally over cloud, administrators can review the security in a simplified manner.
10. Easy Implementation:
It allows you to conveniently decide which document to choose and which to be edited, shared or viewed by selective user out of the lot. It offers real time sharing preventing floating of thousands of versions of same file leading to confusion. One copy of document is easy to manage, review and edit and there are cloud based IT solutions doing just the job for you.
Easy implementation is the forte of ORACLE cloud applications.
It seems like a herculean task when you think of beginning to use cloud based service. But it is just a piece of cake.
11. Convenient M&A Activity:
M&A activity is also facilitated by them. Cloud computing promotes swift changes enabling two complete different companies to integrate as one much faster. Traditional computing methods will take ages while migrating applications or removing data centers before these two different companies begin to run on one single IT stack. Such convenience and ease of doing work has catapulted cloud computing to the centre stage. It has become the backbone of the growing IT industry and a favorite method of doing business with start- ups mushrooming all over the world.
12. Reduces Environmental Impact:
Less data centers means less impact on the environment. Collectively such actions will save the environment. Companies which are into sharing resources are also improving their green ratings.
It also enables latest software applications easily available to every customer no sooner they are launched in the open market. These upgrades fix new features directly into workers hands, hence enhancing their productivity. Software updates are launched very frequently and cloud running company incorporates them as soon as possible, to prevent any virus/malware attack.
13. Increased Speed to Market:
Many companies run their business model on the philosophy that their product should reach market quickly than their competitors, just to have an edge over them and reap profits. With advent of cloud computing, the stakes have got much higher.
For instance, some cloud companies deliver custom based IT solutions to their clients by manufacturing innovative products as well as services. This ultimately helps them in enhancing the production in matter of weeks as compared to months earlier.
14. A Level Field:
For small business houses, cloud computing offers major benefit as it enables them to compete as equals with renowned business houses. It gives SMEs an added advantage by granting access to latest software and applications which otherwise would be exorbitantly expensive.
15. New Software:
Competition is critical much more today than it ever was. The companies are vying for the top slot and making advancements in innovation, market appeal, and security to attract business. It is about getting more facilities with less dollar investment. Software's enhancements and immediate upgrades are released on a routine basis to cope up with the competition.
Conclusion:
Cloud computing is offering greater advantage when compared to traditional physical servers. 85% of companies/enterprises have incorporated it in their business in past few years. To migrate to a cloud based system has become affordable and easy since last year. It is a sure shot way to save time, resources, effort and money in this emerging business cloud world.