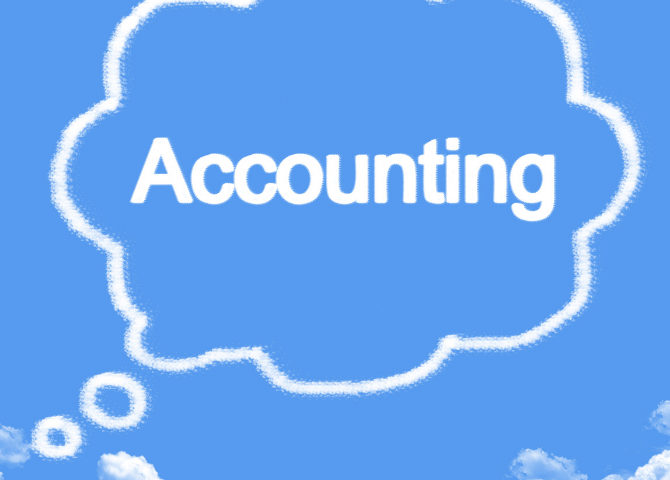 Do you think your services based company needs cloud accounting? Is your system ready to handle this new cloud-based software? There may be many such questions in your mind when you are thinking of implementing cloud accounting in your Oracle enterprise business suite. Let us see how to determine that your system requires the cloud accounting along with its benefits.
While you store numerous documents or images in your cloud, your emails are also stored on the cloud most of all. In a way, the cloud offers us many advantages to store and manage the resources. Similarly, accounting cloud also renders the organizations with several amazing benefits such as:
1. Automation
Cloud-based accounting solutions automate the routine jobs and save a lot of time by working in real time.
2. Accessibility
You can store or manage your data and resources from any place through any device connected to the internet. It can also be accessed by mobile devices as these solutions are mobile-friendly also.
3. Integration with Multiple Apps
The cloud-based solution can be integrated seamlessly to make the tasks more manageable for you. These complementary jobs can easily correspond with the cloud.
4. Less Manual Interference
Since the functions are automated, so with the help of seamless integration, you can move data around conveniently and restore it. Only a small extent of manual assistance is required in this process.
5. Security
Regardless of hardware, your data is stored safely. Easy mitigation of data, even in case of hardware malfunctioning or system crash, is possible when you use a cloud. In addition to it, your provider ensures that all your data is secured and infrastructure is monitored to safeguard your assets.
6. Cost-Effective Solution
Cloud-based solutions are cost-effective. You pay only as per your plan or subscription. Besides, there is no need to install costly hardware on your system. The provider does it all for you.
7. User-driven Innovations
Applications based on the cloud are developed as per the user's specifications and are updated on a regular basis as per user's demand and insight.
8. Energy-efficient Technology
Your data is stored in data centers at offshore locations rather than onsite. This way you can make sure that the cloud service provider is using latest and advanced technology.
More About Cloud Accounting
Cloud accounting is the modern way of accessing the accounting software through your browser without even installing it on your system. You can access your cloud-based application anytime anywhere through any device that has an internet connection. This is also known as online accounting and is very much similar to "Software as a Service" business model. Online accounting makes it easy for employees of a company to stay in touch with their accountants and data whenever they want.
Now when you know about cloud Accounting and all the advantages related to cloud-based solutions, you should also be aware of the questions like "why are you not accounting or invoicing on the cloud?" or "when do you think you will be ready for cloud accounting before it is too late?"
Let us find the answer to the above-asked questions through an assessment test:
Question 1. How do you manage your account processing?
By using excel or word for reports and invoicing
Have installed an accounting software on my computer
An accountant does it for me
Question 2. How do you collaborate?
Through email interactions
Call my staff in my office to share the insights
Question 3. How do you ensure that your business particulars are safe and secure?
I trust my guys
By backing up the data in my drive
By saving the important emails
Are you aware of the market standards and where your business stands? Is your site mobile-friendly?
Or you are least bothered about the latest developments in your business area.
Well, there are innumerable questions that can help you assess your business and where it is positioned in the industry. After answering all these questions, you will know what is lacking and what needs to be done for the progress of your business and to improve your business revenues.
While adding various software and tools in your business might help you in some of the operations of your company, but in the long race, managing numerous tools might be a time-consuming task and need more resources than required.
Incorporating enterprise resource planning (ERP) in your business simplifies the operations and manage your business processes automating all the operations and back-office functions.
ERP Accounting Software
More and more firms are implementing cloud ERP in their businesses as it processes the information in real time from anywhere, anytime. We all know that ERP is the ideal option for storing and processing data, especially when it comes to accounting tool.
Oracle ERP cloud help you increase the productivity of every core business process such as financial, accounting, procurement and much more. This cloud also offers inbuilt features that are specific to a country's regulations, which means it provides Global adoption. For example, it provides new compliance with GST or Goods and Service tax regulations and facilitates with native support for such kind of network in India as many multinational companies operate in India and this country renders with offshore data centers to numerous organizations across the globe. So, this is an excellent feature for MNCs whose processing of various operations take place in this country.
Therefore, accounting software for an Oracle ERP cloud is an advanced, modern and sophisticated financial platform that delivers seamlessly through the Oracle cloud. An Oracle implementation partner can help you implement ERP cloud in your system as per your business needs and market criteria.
It gives you the effortless access to the data over the internet. And the best part is that it is easily customizable as per your business demands and incorporates your business specific functionalities in your system. For example, you can add inventory control capability along with payroll function in case you are a manufacturing firm.
Besides, Oracle cloud helps you power intelligent business operations, enable growth, reduce the complexity of operations, reduced costs, differentiate your business from the competitors and boosts your ROI through proven ERP practices.
To Sum Up…
Financial data is critical information for any business, and if you want to move it to a cloud, the service provider should be well-known and trustworthy. So, once you decide that you need to move your accounting to cloud, you are required to find a cloud service provider that great infrastructure, platform, storage and application services. It is crucial to check the capability, security measures and the reliability of the provider before you subscribe. Hire the provider with the best performance, quality, and timely delivery.