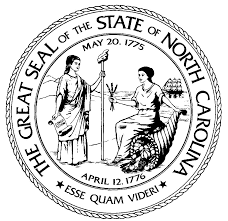 6e Technologies announces today that it has won a contract with the State of North Carolina, Department of Information Technology (DIT) to become an IT Supplemental Staffing Provider (ITSS). The ITSS Program seeks to better equip the State to recruit, staff, and manage IT supplemental staff at market competitive rates. The goals of the program are to:
Improve cycle time and other process measures for staffing requests,
Improve quality of IT Supplemental Staff submitted by vendors and staffed by State of North Carolina, and
Achieve hourly rate savings for IT supplemental staff
The positions range from project management type roles to highly technical roles for developers, analysts, and architects. Some of the projects that will be competed during this contract include Application Development, Database Management, Web Development, System Architecture, and Systems Engineering. With this contract it may also be utilized by other Eligible Entities, including but not limited to Community Colleges, State Universities, Local Education Authorities (K-12 schools), and local governments in North Carolina. 
This contract award represents a significant step in the maturation and growth of 6e Technologies. 6e continues to combine the expertise of our core offerings to deliver end-to-end IT solutions with that of the growing need to find and retain highly skilled IT talent. The State of North Carolina Department of Information Technology is committed to providing outstanding service to our customers and the North Carolinians they serve. The department is the leading provider of IT services to state agencies, local governments, and educational institutions across North Carolina.
For more information Contact: 
Zachary Buss
VP, Public Sector
402-613-0610
zachary.buss@6etech.com